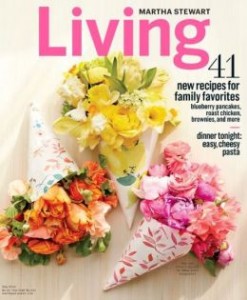 Today only, get a one year subscription (12 issues) to Martha Stewart Living Magazine (Digital Edition) for only $4! Or get the paper edition for only $5!
This subscription will automatically renew until you decide to cancel.
Before your subscription expires Amazon will notify you via e-mail of the rate at which you will renew. You may change your credit card, address information or cancel your subscription before the order is placed.
Amazon will renew on your behalf at the lowest renewal rate then available to Amazon.com customers at the time of renewal.
This post contains affiliate links.