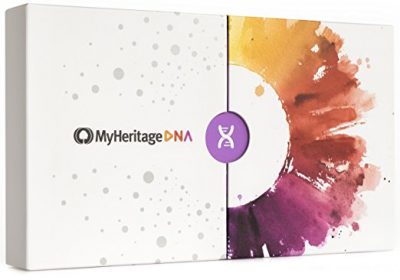 Take your DNA test to the next level: use MyHeritage's powerful family history platform to discover your family history, understand your ethnicity results, and find out where your ancestors came from. Build a family tree online or on the free MyHeritage mobile app. Enjoy tools that match your family tree automatically to tens of millions of other family trees and billions of historical records to learn more about your family's past. Get the MyHeritage DNA Test Kit – Ancestry & Ethnicity Genetic Testing for only $56.90 today; a savings of 24%!
Discover your ancestry and find relatives you never knew existed on both your maternal and paternal sides.

Get a detailed ethnicity breakdown with the most comprehensive list of ethnicities in the industry: 42 regions, including 7 East Asian regions.

Simple DNA test kit with a cheek swab – takes only 2 minutes to complete.

Huge global database enables you to get worldwide DNA Matches.

Affordable price – includes access to test results. Uses the highest technological standards.
This post contains affiliate links.