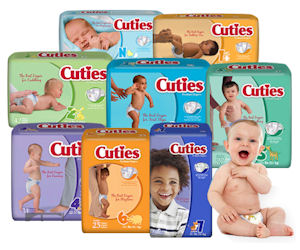 Free Sample of Cuties Diapers – The Aeroflow Diaper Club is offering a free sample of Cuties diapers. Simply scroll down, choose your size, and submit your information. Available while supplies last, for a limited time only.
Free CBD Cream Sample — Scroll down to the bottom of the page and click the sample button, follow the prompts and checkout! Make sure to select free shipping to get this CBD Cream Sample 100% for free, while supplies last.
Free Donut & Coffee for Veterans and Military at LaMar's Donuts Today — For Memorial Day, all military and veterans can get a free Donut & Coffee at LaMar's Donuts today. Click here for the details. Be sure to check with your location via the locator, because some of them are closed today.
Free Plastic Travel Cup at Au Bon Pain — Fill in this form to request your free coupon via email redeemable for a free Plastic Travel Cup at Au Bon Pain, while supplies last.
This post contains affiliate links.