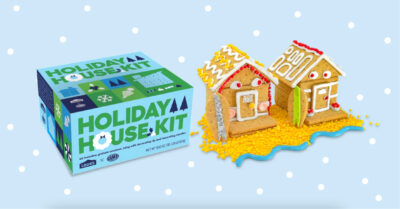 Free Holiday Graham Cracker House Kit at Lowes —  Register starting today to pickup your free Holiday Graham Cracker House Kit from Lowes store during December 9-13 week. You must preregister here.
Free Organic Tepache Probiotic Soda at Publix — Load this coupon to your Publix card and score a free Organic Tepache Probiotic Soda, expiring 1/31. You must log in to get this coupon.
Free Dunkin Donuts Iced Coffee and Rockstar Energy Drink at Giant Eagle — Get a coupon to redeem for a Free Dunkin Donuts RTD Iced Coffee 13.7 oz. or Coca-Cola with Coffee 12 oz. and Rockstar Energy Drink 16oz at Giant Eagle. (These expire 12/9 and 12/12.
Free Subscription to Architectural Digest — Fill in this info to request your free subscription to Architectural Digest Magazine, courtesy of Mercury Magazines, while supplies last.
This post contains affiliate links.