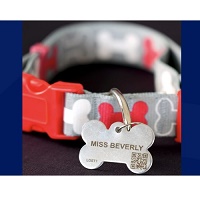 Free Custom Fido Alert Pet ID Tags — Got a dog or a cat? Click here to order a free custom Fido Alert Pet ID tag with free shipping. Allow 4-6 weeks for delivery. Available for a limited time, while supplies last.
Free Donut & Coffee for Dad at Lamar's on 19th — Hey, Dads get a free donut and coffee on Father's Day when they visit LaMar's Donuts. Click here for the details.
Free Slurpee at 7-Eleven and Speedway in July — Mark your calendars for July 11th and celebrate 7-Eleven day by picking up a free Slurpee. Click here to find out more.
This post contains affiliate links.