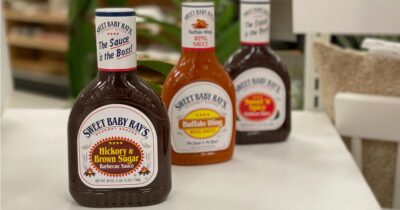 Free Bottle of Sweet Baby Ray's Sauce — When You Join the Ray's No Sugar Added Insiders Program, they'll send you a coupon for a free bottle of Sweet Baby Ray's Barbecue Sauce. Click here to get started.
Free Pepsi or Mtn Dew 2L Soda at Casey's General Store — Sign up for Casey's Rewards to access this deal: Get a free Pepsi or Mountain Dew 2 Liter soda in store. This offer expires 1/15.
Free Hyte T-shirt — Click "get started" and register, then access your rewards. Find the "Ways to Earn" button and check out the options. When you reach 300 xP points you can redeem for a free tshirt!
Free Xyzal Allergy 24HR Sample — Fill out this form to request your free Xyzal Allergy 24HR Sample, while supplies last.
This post contains affiliate links.