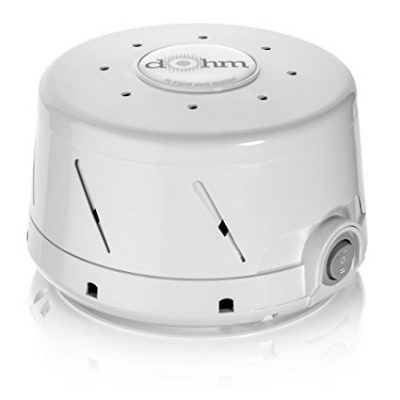 Amazon's Deal of the Day is one of my very favorite items EVER. Today only, DOHM sound machines are 30% off or more, including this Marpac Dohm-DS All-Natural Sound Machine for only $31.49. That's $18.50 off the listed price and this baby is worth every penny! The only problem with this sound machine is that you will become addicted to using it, so don't try to sleep without it. This isn't the only Marpac sound machine on sale today, so click here to check out the others. 
Two speeds – dual speed motor, unique asymmetrical fan, and acoustic housing create the soothing sound of rushing air, the Marpac Signature Sound, without the disturbance of actual moving air.

Customized sound – acoustic housing and dual speed fan allow for fully adjustable tone and volume control for a personalized sound environment.

Voltage – 120 V, for domestic use only.

Guarantee – backed by a one-year limited factory warranty and the always exceptional Marpac customer service promise.
This post contains affiliate links.