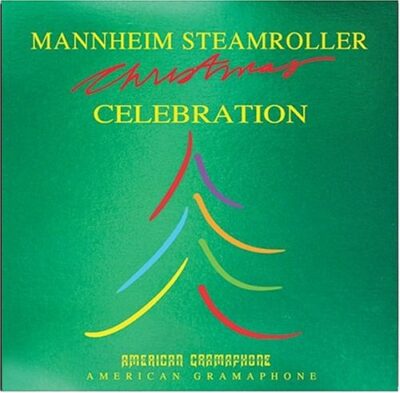 Nothing says Christmas like Manheim Steamroller! Right now, get the Mannheim Steamroller Christmas Celebration CD for only $5!
Prog rock lives! This fusion of rock, jazz, and classical, driven by synthesizers, excess, and dry-ice fog, was once the domain of '70s groups like Yes and Emerson, Lake & Palmer. But Mannheim Steamroller has kept prog rock's intoxicated spirit and bright spectacle alive, mainly through 20 years of Christmas albums and concerts, and Christmas Celebration won't disappoint their many worldwide fans. With its overblown arrangements of standards and readily accessible new pieces, it combines a variety of styles with a heavy mix of instruments and voices. Noteworthy are the choirs and soloists featured on various tracks, including the Cambridge Singers and Johnny Mathis on "O Tannenbaum" as well as lesser-knowns like Germany's Bielefelder Kinderchor and the University of Michigan Glee Club. All told, it's a full, pretty-paper assault, an aural smorgasbord laid out with bold strokes and many a glittering bauble. –Martin Keller
Remember, Amazon prices can change at any time.
This post contains affiliate links.