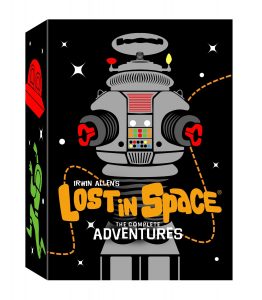 Today only, get Lost in Space: The Complete Series on Blu-Ray for only $49.99! That's the lowest price ever on this set! My kids absolutely love this series so its appeal holds even for modern audiences.
"Bring home the timeless journey of Irwin Allen's LOST IN SPACE! Follow the heart-racing, cliff-hanging adventures of John Robinson and his family aboard the Jupiter 2, along with Robot B-9 and the delightfully devious Dr. Zachary Smith. This massive 18-disc set contains all 83 episodes remastered in high definition, and loads of exciting extras with recently discovered content you won't find anywhere else in the galaxy. It's out-of-this-world fun for everyone!"
This post contains affiliate links.