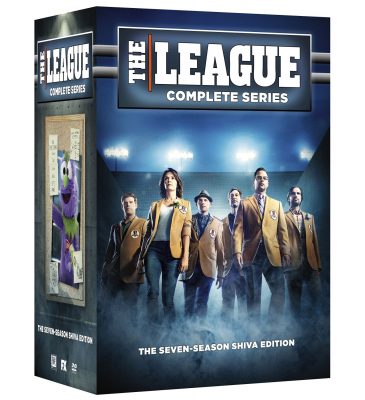 Today only, get The League: Complete Series on DVD for only $40.99! That's the lowest price on record!
"ring home the ultimate Shiva Bowl trophy all seven seasons of TV s most outrageously funny comedy. Huddle up for full-contact laughs with Ruxin, Kevin, Andre, Pete, Jenny and Taco, a tight crew of longtime buddies who always commit to an all-out blitz of trash-talking and ruthless, fantasy football competition. Filled with collusions, cons, lineup fiascos and trade-rapes, The League Complete Series Set is one impressive package."
This post contains affiliate links.