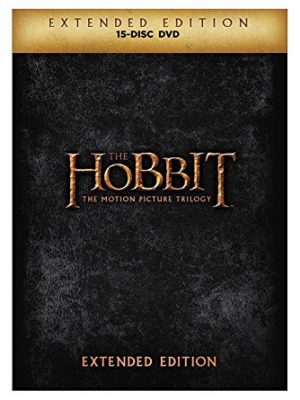 Own The Hobbit Extended Edition Trilogy today for only $34.99! That's the best price on record. All 3 films feature new and extended scenes of this epic Middle-earth adventure. From Academy Award-winning filmmaker Peter Jackson comes one of the most exciting adventures in motion picture history, adapted from the enduringly beloved novel, The Hobbit, by J.R.R. Tolkien. The Hobbit Trilogy tells a continuous story set in Middle-earth 60 years before The Lord of the Rings. Nominated for 7 Academy Awards, The Hobbit Trilogy is an unforgettable journey of men, hobbits, dwarves, elves and the rest of Middle-earth's creatures and cultures. This trilogy tells the story of Bilbo Baggins, a hobbit who sets out to the Lonely Mountain with a spirited group of dwarves to reclaim their mountain home – and the gold within it – from the dragon Smaug. In an epic quest, Bilbo and his fellowship of friends and allies must protect their homeland from falling into the hands of rising darkness.
Remember, Amazon prices can change at any time.
This post contains affiliate links.