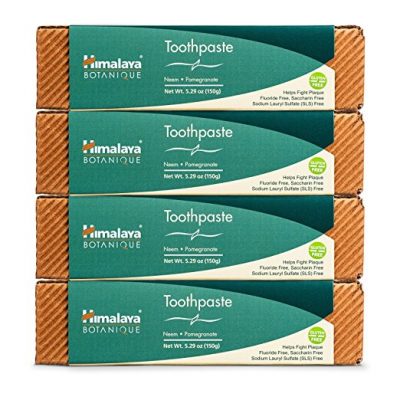 Looking for healthy, flouride-free toothpaste? This 4 pack of Himalaya Neem and Pomegranate Flouride -free Toothpaste is only $15.98 right now! A mouth full of freshness, a burst of exotic flavors and a smile you can count on.
Pomegranate Extract – Supports healthy gums. Strong antioxidant.

Neem Leaf Extract – Neem has been used for centuries to clean teeth.

Triphala – Used to maintain healthy gums.

Xylitol – A "tooth friendly" natural sweetener; supports healthy gums.

Acacia Arabic Extract – Used for its soothing properties.
This post contains affiliate links.