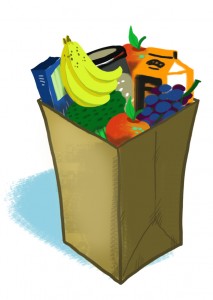 My Coupon Database searches dozens of sites for all grocery and drugstore coupons available. New coupons added weekly!
ShopRite – Living Rich With Coupons posted this week's ShopRite coupons. Highlights include Mueller's Pasta for as low as FREE after coupon, Francesco Rinaldi Pasta Sauce for as low as FREE after coupon, Haribo Gummi Candy for as low as $0.40 after coupon, and Kellogg's Crunchy Nut Cereal for $.59 after coupon.
Albertsons – Get the full list of Albertsons coupons including Fuji apples for $.69 per lb,
Hunts Pasta Sauce, Ro*Tel Diced Tomatoes, or Barilla Pasta for as low as FREE plus cost of sauce, and Hershey's, Mars, or Nestle Candy for as low as $2.
Publix – Southern Savers posted this week's Publix grocery coupons. Highlights include Uncle Ben's Country Inn Rice for $.41, Lipton Tea Bags for 57¢ each when you buy one, get one or FREE in FL, Swanson Broth for $.57, and Post Honey Bunches of Oats or Vanilla Clusters for $.95.
Ralphs – Get all the Ralphs coupons later today.
Safeway/Vons – Get all the Safeway/Vons coupons and deals later today.
Stop & Shop – Look for this week's Stop & Shop coupons on Friday, the beginning of their sale cycle. Or shop by Thursday for this week's sale, including Ronzoni Pasta for as low as $0.50 each after coupon, Pringles Potato Crisps for as low as free if multigrain is included, and International Delight Creamer for as low as $.90 each after coupon.
Kroger – Faithful Provisions shares this week's Kroger grocery coupons, including Field or Fischer's Lunch Meat, Bologna or Hot Dogs for FREE, Duncan Hines Cake Mix for FREE, Barilla Pasta for FREE, Crest or Colgate Toothpaste for FREE, Speed Stick or Lady Speed Stick Deodorant for FREE, and Dannon Oikos Yogurt for $.50 each when you buy 2.
Fresh n Easy – The Deal Fanatic posts this week's Fresh n Easy grocery coupons later today.
Winn Dixie – My Baton Rouge Mommy shares Winn Dixie grocery deals later today.
Wegman's – This week's Wegmans coupons and deals include Muir Glen Organic Tomato Sauce for FREE, Quaker Real Medleys for $.50, Yoplait Frozen Smoothie for $1, and Speed Stick Antipersperant for $.88.
Harris Teeter — This week's Harris Teeter grocery coupons will be up later today.
Trader Joe's – Healthy Life Deals shares this week's Trader Joe's deals, including Lightlife Gimme Lean for $1.69, Hansen Soda for $1.69, Country Choice Old Fashion Oats for $1.29, and Pure Protein Shake for $1.29.
Giant Eagle — Lady Savings shares this week's Giant Eagle deals later today.
NEX – Military Wives Saving posts the best grocery deals at the Navy Exchange each week.
Grocery coupons – Get the latest grocery coupons from Coupons.com.
Redplum coupons – Get the latest coupons from Redplum.
New to coupons? Check out Bargain Babe's post on coupon clipping basics. If you want to take advantage of these deals, make sure to save the coupon inserts you receive in the mail or with your Sunday newspaper. Here's a great suggestion for how to handle coupon organization.
This post is copyrighted by BargainBabe.com. Any other site posting this content is violating the DMCA.