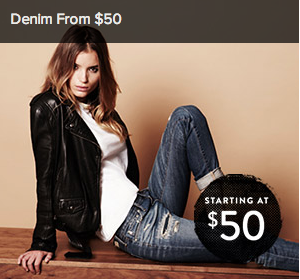 Gilt has tons of 80% off sales today as part of Black Friday, including massive discounts on the designer brands the online shopping site is known for. Use promo code BACKTOBLACK for free shipping (in the form of a $7.95 discount).
Here are the discounts I spotted:
Women's leather boots starting at $75
Men's leather boots are under $125
Elephantito baby and toddler clothes are up to 80% off
Fine jewelry and watches up to 80% off
Women's designer denim starting at $50
Designer dresses from $50
Leather handbags from $100
Special pricing ends Monday, Dec. 1, 2014.