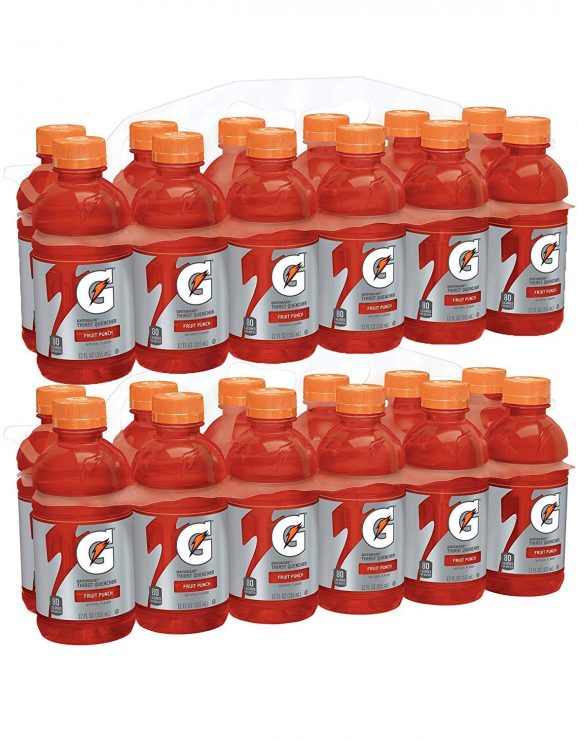 The one and only. With a legacy over 50 years in the making, it's the most scientifically researched and game-tested way to replace electrolytes lost in sweat. Gatorade Thirst Quencher is specifically formulated to keep you hydrated, which is why it's trusted by some of the world's best athletes. Click here for the Gatorade Thirst Quencher, Fruit Punch, 12 Ounce Bottles (Pack of 24) only $9.41.
When you sweat, you lose more than water. Gatorade Thirst Quencher contains critical electrolytes to help replace what's lost in sweat.
Top off your fuel stores with carbohydrate energy, your body's preferred source of fuel.
Tested in the lab and used by the pros.
Fruit Punch flavor
12 Ounce Bottles (Pack of 24)
Remember, Amazon prices can change at any time.
This post contains affiliate links.