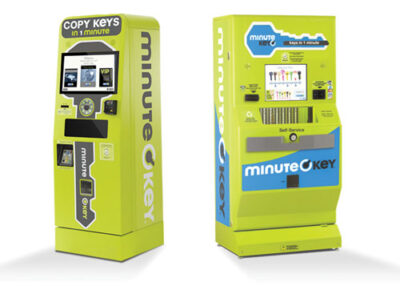 Free Key at minuteKEY Kiosks —Visit this link to get your code for a free key from minuteKEY Kiosk! 
Free 1 Year Subscription to Elle Magazine — Click here to begin your free subscription to Elle Magazine, courtesy of Mercury Magazines.
Free Cascade Platinum Plus Sample — Sign up here for P&G Everyday and you can request your free sample of Cascade Platinum Plus. (Look for the link at the top). This sample will arrive in 4-6 weeks.
Free sample pack of Rascal + Friends Premium Diapers — Get your free sample pack of Rascal + Friends Premium Diapers, while supplies last. 
code on the homepage for deeper discounts!
Free Food and Drinks at Circle K — Choose your region and "view offers". Then choose the freebies you want and submit. (There are only a limited amount due each time).
Free Customizable Mother's Day eCards — Greetings Island is offering free customizable Mother's Day eCards. Click here to get started!
Free $5 from Don Julio — Don Julio is giving away $5 via Venmo daily through May 7th. Click here for the details and also check their Instagram stories. 
Free Pedialyte at Walmart — Fill in this form for your offer for free Pedialyte, redeemable in store at Walmart. 
Free Copy of The Quiet Gut Cookbook – Get your free The Quiet Gut Cookbook with 135 simple healthy recipes to help your body heal. Click here to download your copy. 
Free sample of Salonpas Lidocaine FLEX Patches — Scroll down until you find the order form and fill it in to request your samples! Please allow 6-8 weeks for delivery.
Free Morton Salt Water Test Strip – Complete the form to order a free salt water test strip from Morton Salt. Available for a limited time.
Free Kids Book Every Month from Dolly Parton's Imagination Library — If you have kiddos age 4 and under they might qualify for a free book each month, depending on your county. Click here to see if your child qualifies for this fun freebie!
Free Flowers at Lowe's for Mother's Day — Registration Now Open for Mother's Day Flower Giveaway! Lowe's is giving away giving away 1 pint flowers!
Free 3-Months of SiriusXM – $54 Value w/ No Credit Card Needed — This is a sweet deal if you own a car with a Sirius radio. Enter your radio ID or VIN, last name and zipcode to see if you quality.
Free 8×10″ Photo Print at CVS — Add an 8 x 10 print to your cart and checkout with promo code: CVS810 to get it for free with in store pickup!
Free Self-serve drink at QuikTrip — Get the QuikTrip app for Apple iOS devices, or Android. Once you register, you'll find  a coupon for a Free Self-serve drink, expiring May 7.
This post contains affiliate links.