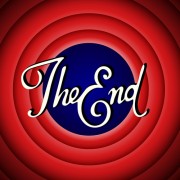 Are you an Amazon Prime
or Amazon Mom
member? If so, there's a new way to get free movies and TV shows! When you make a purchase, chose a slower shipping option, instead of the 2-day shipping that is free with your membership. Slower shipping saves Amazon money, and to thank you they will give you a $1 credit that you can use  to watch streaming movies and TV shows for free or reduced cost.
There are a ton of movies and TV shows on Amazon
that cost under $5 (or free with your promotional credit!)
Here's what Amazon emailed me about my credit:
As someone who has recently made a purchase on Amazon.com, we have applied a $1.00 credit to your Amazon.com account, good towards any eligible Amazon Instant Video purchase, including rentals and new release titles in HD…The promotional credit must be used by January 31, 2013.
To get free Amazon TV and movie credits, here's what to look for while checking out:
You'll see the "Get promotional credits or discounts" on the "Chose your shipping options" page. Select the option "FREE No-Rush Delivery" after you have added items to your cart and are proceeding to checkout. A few minutes after you make your purchase, look in your Inbox for an email from Amazon with your promotional credit. My Amazon credit is valid for about 6 weeks. Happy streaming!
Related Reading: