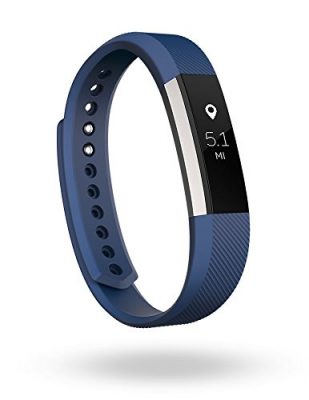 Right now you can get select colors of the Fitbit Alta Fitness Tracker for only $84.96! That's the lowest price ever!
Alta syncs automatically and wirelessly to computers and 200+ leading iOS, Android and Windows devices using Bluetooth 4.0 wireless technology. Syncing to computers requires Internet connection and USB port. Syncing to mobile devices requires Bluetooth and Internet connection. Syncing range: 20 feet

Water Resistance: Alta is sweat, rain, splash proof. You can wear Alta in the shower, but we recommend rinsing and drying it afterwards because it's best for your skin if the band stays clean and dry. Battery life: lasts up to 5 days. Radio transceiver: Bluetooth 4.0

Warning: Do not use if you have a pacemaker or other internal, or implanted medical device. Not intended for use by children under 13. Always consult your physician. Slippery when wet

We recommend charging your device every few days to ensure you are always tracking. Charge time: One to two hours

Syncs with Windows Vista and later, Mac OS X 10.6 and up, iPhone 4S and later, iPad 3 gen. and later, and leading Android and Windows devices
Choose from silver/black, silver/blue, or silver/plum at the $84.96 price.
This post contains affiliate links.