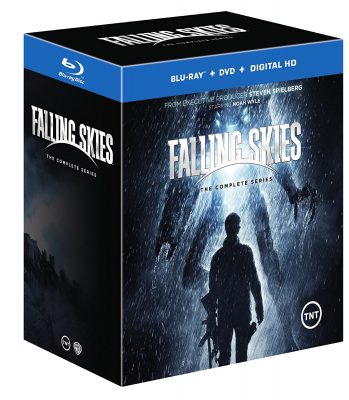 Today only, get Falling Skies: The Complete Series for only $61.99 (DVD) or $69.99 (Blu-Ray)! 
"All five seasons of TNT's top rated show Falling Skies is available in a complete box set on Blu-ray and DVD! Falling Skies: The Complete Series follows the chaotic aftermath of an alien attack that has left most of the world completely incapacitated. The few survivors have banded together outside major cities to begin the difficult task of fighting back. Each day is a test of survival as citizen soldiers work to protect the people in their care, while also fighting against the occupying alien force. Loaded with insightful featurettes, commentary, and behind the scenes, the complete series box set will also feature never before seen content exclusive to the box set."
This post contains affiliate links.