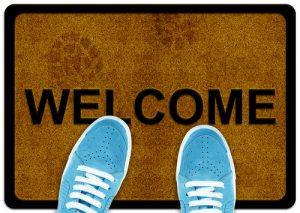 The holiday season is the time for annual visits from out of town guests. Though it can be fun — let's face it —  it's also quite stressful, especially if you're on a budget. Whether you're rolling out the welcome mat for guests to stay over for a night, a weekend, or an entire week, I share seven ways to entertain them without going broke.
Tour your city. This is especially fun for guests who are visiting your city for the first time. We always take our guests out to see the Hollywood sign and star walk — all free options. Brainstorm free touristy places your guests would like to see.
Make it a movie night. Check out a movie from the library or rent one. My family usually brings out the family videos. Yup, the bulky VHS videos and we gather round.
Have a "Free Day." Give guests some space to do whatever they want. This will relieve you of the burden of paying for tickets or meals.
Good Deed party. 'Tis the season to think of others. So why not check out volunteer opportunities in your area and invite your guests to come along? You get to do some good and catch up at the same time!
Learn something. Search online for free cooking classes, wine tastings, or museums to learn something new while spending quality time together. Many museums in my area offer free concerts, which makes for a fun evening. Plus, we get to bring along food for a picnic.
See a show. Get half-price tickets from a site like Goldstar.com to shows your guests have been dying to see.
Take a hike. I'm not suggesting you kick out guests. After gobbling down a feast, we like to get active and head for the mountains or a park. Toss a ball around and enjoy the scenery – for free!
Have guests bringing kids? Bobbi knows how to entertain out of town guests with kids. She also suggests 12 ways to make Thanksgiving meanfingful.
Bargain Babe shares three indoor family games to play.
Will you be the out of town guest, or hosting out of town guests this holiday season? How do you prepare to entertain out of town guests on a budget? And what to do like to do when visiting others?