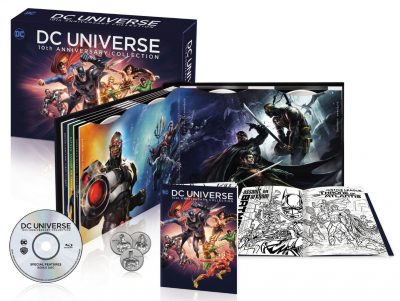 Today's deal of the day is perfect for any super fan; click here to get the DC Universe 10th Anniversary Collection, 30-Movie set for only$98.99. That's a savings of $200!
The films are based on or inspired by storylines and/or characters from within the ever-expanding DC Entertainment library. The stories range from films based upon classic DC comics/graphic novels (Superman Doomsday, Justice League: The New Frontier, Batman: The Dark Knight Returns, Batman: The Killing Joke) to films inspired by themes from within DC history (Batman vs. Robin was inspired by The Court of Owls series; Superman vs. The Elite was inspired by 'What's so Funny About Truth, Justice and the American Way?') to original stories (Justice League: Gods and Monsters, Batman and Harley Quinn).
This post contains affiliate links.