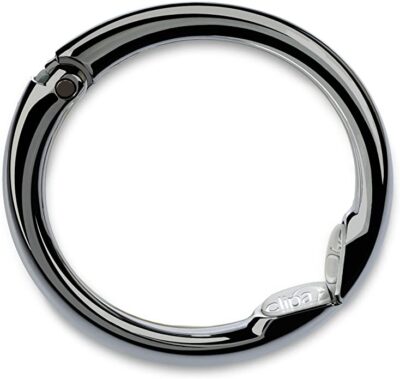 Clipa works in just a half an inch of space unlike most other hangers. Sturdy, non-slip foot pads grip securely in even the narrowest places. A bag that's 1/2 lb or more allows the Clipa to open completely and provide full footpad contact on horizontal surfaces. Opens wide to hang on thick tables and counters. Only one hand is needed to use this Instant Bag Hanger. Clipa2 was designed in Irvine, California. Today only, get the Clipa2 – The Instant Bag Hanger Collection for only $15.29!
Imported

Crafted from a premium metal alloy; will not tarnish

Modern spring closing hook that works in only ½" of space and on any surface to hang your bag

Holds 33 lbs. No setup required: stays on bag strap for quick use.

Designed, constructed and tested to last 10 years.

We stand behind every Clipa sold with a 3 yr. warranty. Please contact us for help or a replacement foot pad kit.
This post contains affiliate links.