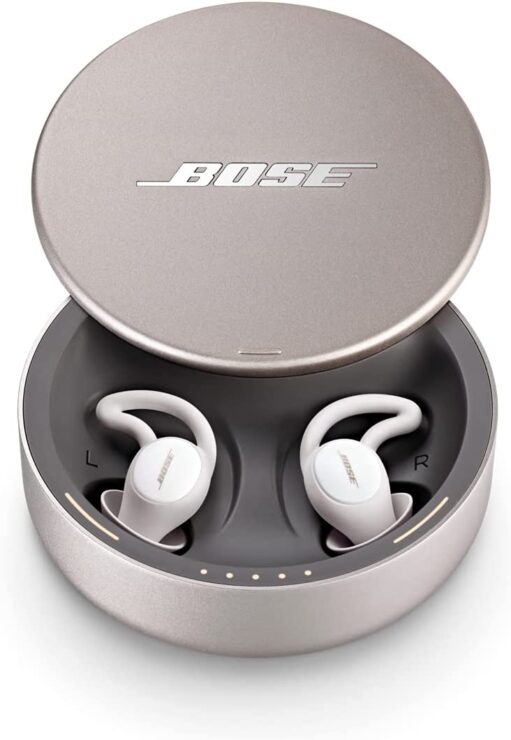 Choose from relaxing sounds to lull you to sleep or Bose-engineered noise-masking sounds designed to cover nighttime disturbances. Get these Bose Sleepbuds II – Sleep Technology Clinically Proven to Help You Fall Asleep Faster, Sleep Better with Relaxing and Soothing Sleep Sounds for only $199 today!
Sleepbuds, not headphones: Designed for sleep, Sleepbuds may look like tiny headphones, but they don't stream music or podcasts, instead they deliver relaxing and noise-masking sounds to help you fall asleep and stay asleep all night
User-tested: Bose sleep technology is clinically proven to help you fall asleep faster
A better solution for sleep: Sleepbuds use innovative noise masking technology – not noise cancelling; Bose engineered masking sounds combine with the noise-blocking design of the buds to cover unwanted nighttime disturbances
Simple app: Sleepbuds play only original content from the Bose Sleep app; Access the sound library's 50 specially curated sounds, download your favorites to the earbuds, control the volume, and access features like a personal alarm
Relaxation content: Calm a racing mind or transport yourself to relaxing surroundings with content that includes tonal environments and sounds from nature and beyond
Secure, comfortable fit: Proprietary ear tips are made of soft silicone for a comfortable fit all night, even if you toss and turn or sleep on your side; 3 sizes are included
All-night battery: Up to 10 hours per charge; enough for a full night of restful sleep
This post contains affiliate links.