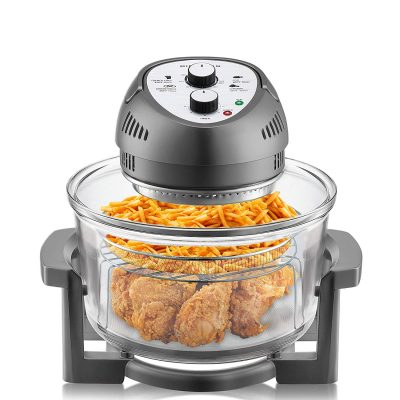 Delicious results are coming your way with today's deal! Today only, save 32% and grab the Big Boss Oil Less Fryer for only $67.99. When making the switch to a healthier lifestyle, there's no need to eliminate the foods your family loves most. Using the Big Boss Oil-less fryer, you can continue making crispy french fries, mozzarella sticks, fried chicken, crispy veggies & more.
Triple cooking power: halogen, convection and infrared heat

Quickly cooks from frozen, no thawing time needed

2 trays cook multiple foods at the same time

Uses less energy, cooking up to 3 times faster

Heart healthy alternative.there is no guarantee cooking times and should use a higher heat setting for faster cooking time.

Item is Large in size
This post contains affiliate links.