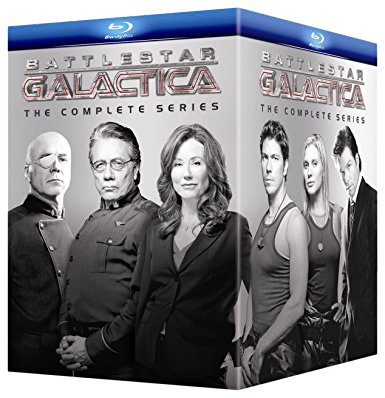 Amazon's Deal of the Day is the Battlestar Galactica: The Complete Series on Blu-ray for only $79.99! That's a 52% savings off the listed price! Check out the product description for this popular series:
Now you can relive every action-packed moment of the epic story that Entertainment Weekly proclaims "Riveting"! Rejoin the fight to save the human race as a small but determined fleet quests for the fabled planet Earth while being hunted by their nemeses, the robot cylons. Presented uninterrupted and in Dolby Digital 5.1 Surround Sound, experience the phenomenon from beginning to end!
This post contains affiliate links.