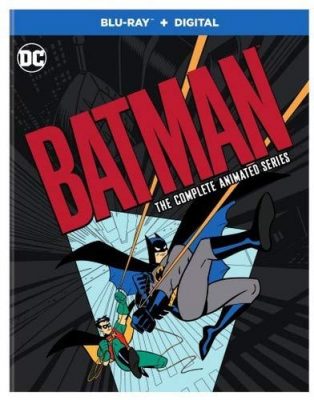 Today only, get Batman: The Complete Animated Series (Blu-ray w/ Digital Copy) for only $39.98!
Now in High Definition, all 109 action-packed episodes, 35 hours of crime fighting! The critically acclaimed, Emmy-winning series, that redefined the complex super hero to the Dark Knight that fans love today is now available in a Blu-ray set! Also includes 2 Bonus Discs of Animated Films Batman: Mask of the Phantasm and Batman & Mr. Freeze: SubZero!
Your Digital Copy redemption code is printed on an insert inside your Blu-ray/DVD package.
A Digital Copy is a digital version of the full-length movie that you get when you own specially-marked Blu-ray/DVD discs bearing the "Digital" logo. Owning the digital version of the movie extends your enjoyment because it enables you to download or stream your movie to a computer, mobile device, internet-connected TV, Blu-ray player, or set-top box.
This post contains affiliate links.