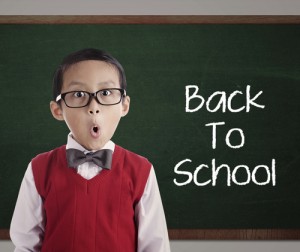 Back to School deals for the 2013 school season are happening! Even if you do not have kids in school, this is the best time of year to stock up your home office or craft supplies. If live close to an office supply store, make frequent trips but limit your spending. If it's a long drive, pick a week when your big ticket items are on super sale and cross everything off your back to school shopping list in one trip to save gas money.
Here are the best back to school deals this week.

Office Depot deals through July 20, 2013
25 cent 1 select notebook filler paper
25 cent 2-hole manual pencil sharpeners
50 cent Crayola Crayons
50 cent Foray Single Pens
50 cent flexible ruler
$2 color Scotch masking tape
Office Max deals through July 20, 2013
10 cent Purell hand sanitizer
15 cent Schoolio paper folders
25 cent All Just Basics ballpoints pens
$1 wide- and college-ruled notebook
$1 Paper Mate pink erasers
Staples deals
through July 20, 2013
25 cent Staples school glue
25 cent slider pencil case
25 cent Rose Art crayons
$1 protractor
$1 Bic wite-out correction tape
$1 5.5″ by 8.5″ dry erase board
Target deals starting July 20, 2013
50 cent 1-hole pencil sharpener
50 cent Up & Up 100 ct. ruled 3×5 index cards
$1 wooden yellow pencils
$1.75 drawing pad
Don't forget to check out the backpack and school supply deals for back to school shopping on Amazon.
This post contains affiliate links.