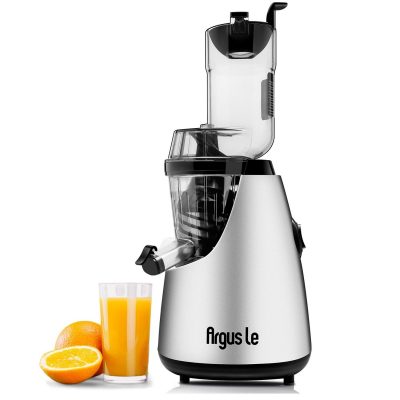 Huge savings alert! Right now, get the Argus Le Masticating Juicer for only $99.99, a whopping $220 savings! Choose from silver or red and get all the following incredible features:
High juice yield and pure taste — Extracts 10% more Juice than Centrifugal juicers, small mesh balances the juice taste and juice yield.(Orange 85-90%, Pear 78-83%, Apple 70-75%, Celery 74-78%, Carrot 42-48%)

Innovative 3 in 1 auger system — Squeezing, filter and collecting all in one part ,thanks to simple design, it takes only 2min to disassemble and clean !

Smart juice bowl — 24 ribs around the inner wall of the juice bowl, only 0.21cm between inner wall and squeezing auger ,increasing the efficiency of grinding

High efficiency — Top quality 150W DC motor with low speed of 65 rpm , higher energy efficiency and lower noise compared to other AC motor juicer .The low-speed rotation eliminates oxidation and retains more enzymes. Equipped with a 1.6m length cable for easy moving.

Food grade materials — All parts (stainless steel filter, the silicone components, auger and juice bowl) are made of baby food grade anti-oxidation materials. BPA-free
This post contains affiliate links.