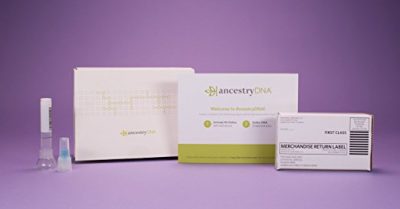 If you've ever been interested in testing your own DNA, you don't want to miss this deal! Today only, get the AncestryDNA: Genetic Testing – DNA Ancestry Test Kit for only $68.95. You'll be saving 30%!
The #1 selling consumer DNA test is also the leading DNA test with over 1 billion family connections.

Uncover your ethnic mix across 350 regions worldwide, two times more than then next leading competitor.

Ancestry has the world's largest consumer DNA network— almost 10 million people and counting.

AncestryDNA helps you discover the people and places that made you who you are.
This post contains affiliate links.