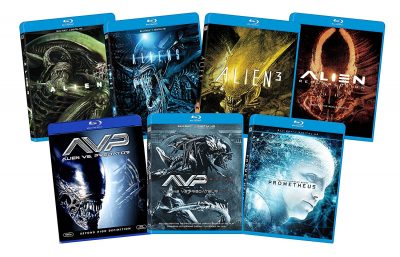 Wow, huge price drop on this Alien 7-Film Franchise Blu-ray Bundle! The Blu-Ray set is usually $99.99, but today only you can get it for $34.99! Or choose the DVD version for only $29.99!
Bundle includes:
Alien Blu-ray
Aliens Blu-ray
Alien 3 Blu-ray
Alien: Resurrection Blu-ray
AVP: Alien vs. Predator [Blu-ray]
AVP: Alien vs. Predator: Requiem Blu-ray
Prometheus Blu-ray w/ DHD
This post contains affiliate links.