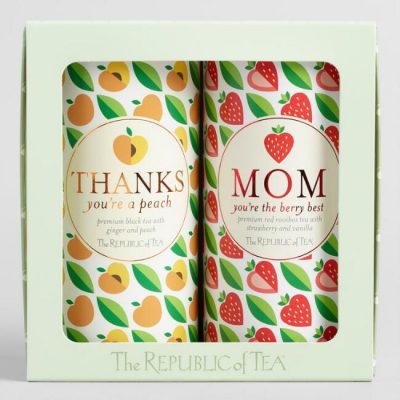 Looking for a gift for your mom, mother-in-law, or hoping to drop a hint for yourself? Think beyond flowers and breakfast in bed (though we like those things, too!) and take a look at our great gift ideas for Mother's Day.
Gifts a mother would love.
1. The Republic of Tea "Thanks Mom" Gift Set.  Imagine putting your slippered feet up and relaxing with a cup of hot – or iced – fruity tea. Mmm… perfect. $24.99 from World Market.
2. Keep the Tiny Humans Alive Shirt. For the mom with a sense of humor. And to be a mom, you need a sense of humor, right? This tee is comfy and cute and comes from StrongGirlClothing on Etsy. $21.99.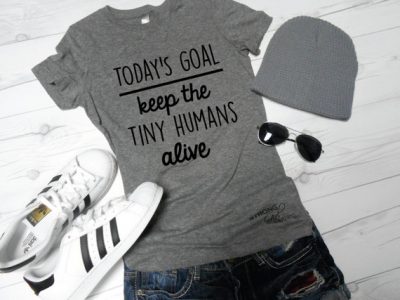 3. Donuts Ceramic Cookie Jar. This cute and colorful cookie jar is the perfect place to store treats. With its retro feel, this cookie jar will add some fun to the kitchen counter. From World Market. $14.99.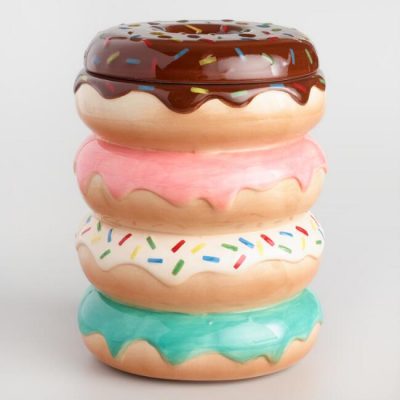 4. Sugary Sweet Whipped Body Butter. For the mom who'd rather smell like sweets than add them to her hips, how yummy is this handmade whipped body butter? It's got a pink cotton candy scent and is made with shea butter, kokum butter, coconut oil, mango butter, cocoa butter, vitamin E, jojoba oil and avocado oil to make your skin feel radiant. And there are no phthalates, parabens, or formaldehydes. From Etsy seller Soapaucity. 4 oz. is $11.95, 8 oz. is $17.95.
5. Soap Petals. These Enchanted Wild Flower Soap Petals from World Market look like realistic rosebuds. "Place in your favorite dish or apothecary jar to fragrance your bathroom, or use a few petals for single-use hand washing." $9.99.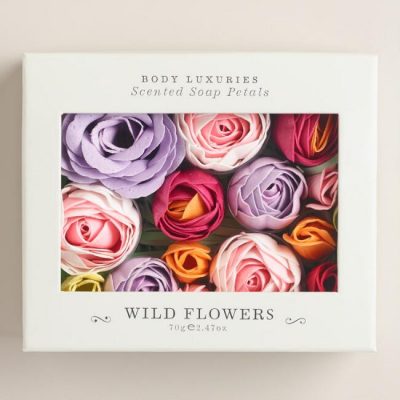 6. Personalized Phone Case. Shutterfly offers a variety of phone cases for under $10 – this is a special offer – normally they are $44.99 and up! Enter the promo code GIFTS at checkout.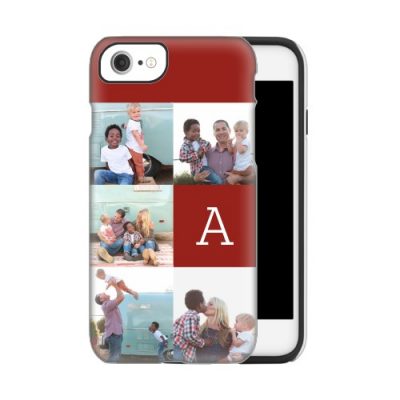 What are your favorite Mother's Day gifts?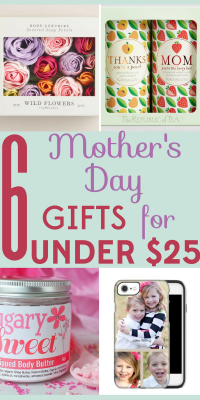 This post contains affiliate links.