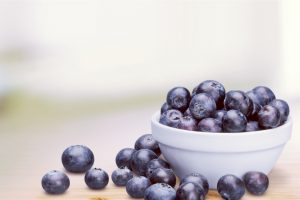 July is National Blueberry Month. What better way to celebrate than with some fun, creative recipes that go beyond the standard blueberry muffins, blueberry pie, blueberry scones, etc. Whether you pick 'em yourself or buy them fresh or frozen, blueberries are the bomb. Not only are they delicious, but they are packed with antioxidants, fiber and Vitamin C. We've gone ahead and hand-picked some creative blueberry recipes we can't wait to try.
6 Creative Ways to Use Blueberries.

1. Balsamic Blueberry Grilled Cheese. This sounds just weird enough to be good. What you need: bread (sourdough is good), white cheese (ex. Havarti, Mozzarella, Monterey, or Swiss), fresh spinach or arugula, fresh or frozen blueberries, balsamic vinegar and brown sugar. Recipe from Red Sky Food.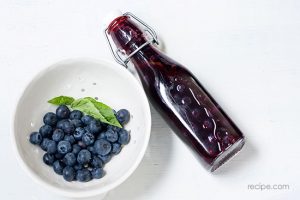 2. Blueberry Basil Vinegar. This can be used as a glaze, a dressing, or to add to soda or cocktails. "Because this infused blueberry vinegar will last in your pantry for around 6 months, it is a great way to preserve your favorite summer fruits to enjoy all winter long." What you need: white wine vinegar, basil leaves, honey and blueberries. From Recipe.com.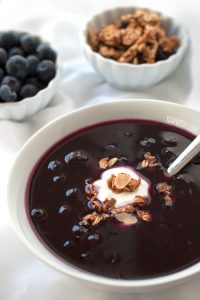 3. Swedish Blueberry Soup. Ingredients needed: blueberries (fresh or frozen and thawed), lemon juice, freshly squeezed, maple syrup, cardamom, cinnamon, water and cornstarch. This healthier Swedish blueberry soup uses just a little maple syrup to sweeten and can be served either warm or cold. Naturally vegan, gluten-free, and dairy-free.From Texanerin Baking.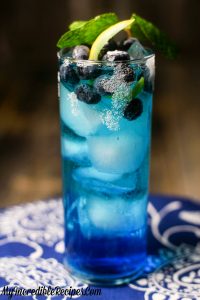 4. Bangin' Blueberry Lemonade. This one's for the adults. Ingredients: Deep Eddy Lemon Vodka, Frostie Blue Cream Soda, fresh squeezed lemon juice, fresh ripe blueberries, granulated sugar, lemon peel for garnish and a sprig of mint. Instructions can be found at My Incredible Recipes.
5. Pineapple Blueberry Popsicles. Give the kids a healthy treat! Or treat yourself – guilt-free! All you need are: blueberries, pineapple slices and water. The author of this recipe uses these cool Zipcicle Reusable Popsicle Bags. What a great recipe from Our Thrifty Ideas.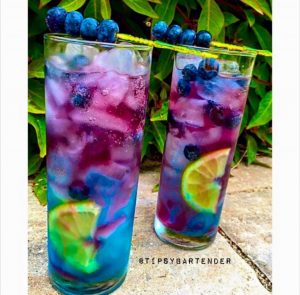 6. Northern Lights Cocktail. This delicious cocktail is made with Smirnoff Sours Berry Lemon, Deep Eddy Lemon Vodka, Red Bull Blueberry, Lemon Wedges, and Blueberries. Call me when it's ready! From The Tipsy Bartender.