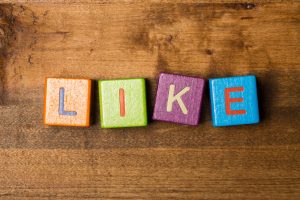 Chances are, you have probably sold or purchased something on Craigslist over the last couple of years. I used Craigslist ads hundreds of times to resell unneeded toys, clothing items and even a few pieces of furniture. Lately, though, Craigslist has become harder to use. Spam is rampant, emails sometimes don't make it to your inbox and the sheer volume of posts means your items don't get enough views in the first place. So I started exploring other options, and since then I have had great experiences using Facebook to sell. In fact, I'm pretty sure that For Sale or Trade Facebook Groups are the new Craigslist! Facebook makes selling easier than ever and gives you a way to clear out the clutter and make some extra cash at the same time!
Find & Join: Try searching on Facebook for "Buy, sell, trade" along with your city's name. You can also search for "for sale wanted or free" or "swap group". They may be separated by category such as "Children's Items", "Furniture" or "Women's Clothing".
Check the rules: This is one of the trickier parts of selling on Facebook, because each group has its own rules and failure to comply may get you banned. Rules will include which items are allowed to be sold, how to respond to buyers, and how often you can "bump" (or comment) on a post. If these rules are overwhelming, you can always search for a "no rules" or "free range" group. If you follow the Golden Rule and are polite to other posters, that goes a long way.
Start Selling: The great thing about selling on Facebook is that your posts and photos get a LOT more exposure than you would ever get on Craigslist. Be sure to include clear photos and details such as "smoke-free home" or links to the product on Amazon. If you are listing an item in multiple places you should label it as "cross-posted". If you get questions, provide answers as quickly as possible and respond to requests in the order they are received. Another tip is to use the search bar before posting. Someone may have created a wanted post for the exact item you are trying to sell.
Choose Safe Locations: Some police departments are now offering "internet sales" locations for safe meetups. Those are a great service to the community, but if you can't utilize them, choose a busy public place. I always try to line up several sales together at the same location to maximize my time. It's always a good idea to download the Facebook app, that way you will be alerted if your buyer messages you saying they are running late, or can't find your car in a crowded parking lot.
Enjoy the Benefits: The great part about selling on Facebook is that your friends may be alerted to your ads. You could get a message from your neighbor asking to buy that old lawnmower. Your photos will pop up on hundreds of screens across town and the social aspect of Facebook encourages folks to respond. In fact, you might notice once you receive one response, you will receive an avalanche of comments. Nothing tempts a buyer more than thinking that everyone else wants an item!
So log online and start reaping the benefits of social media selling! Do you have any tips to share about Facebook Buy, Sell, & Trade groups? Let us know!