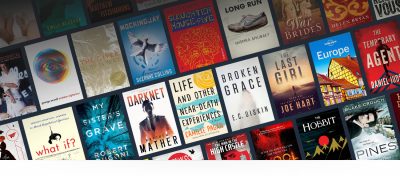 This is a fantastic gift for the bookworm on your holiday list. Today only, save up to 40% off Kindle Unlimited! If you don't know what Kindle Unlimited is: "Kindle Unlimited is a new service that allows you to read as much as you want, choosing from over 1 million titles and thousands of audiobooks. Freely explore new authors, books, and genres from mysteries and romance to sci-fi and more. You can read on any device."
It's usually $9.99 per month, but today you can get:
Even though you don't need a Kindle to use Kindle Unlimited, don't forget the big discounts on Kindle devices right now! Get the All-New Kindle for only $49.99 (reg. $79.99) or the Kindle Paperwhite for only $99.99 (reg. $119.99). A Kindle with 6 months of Kindle Unlimited would make an amazing gift for under $100!
This post contains affiliate links.