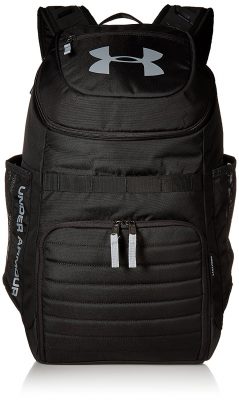 Amazon's Deal of the Day is up to 25% of select Under Armour clothing, backpacks and shoes! These are some great discounts that you don't see frequently for this high-end athletic wear brand!
What's all this about Under Armour? Besides being the most popular brand among all the middle and high school boys we know, they make very high quality sportswear for men, women & kids. According to the Under Armour website, it started with a simple plan to make a superior T-shirt. A shirt that provided compression and wicked perspiration off your skin rather than absorb it. A shirt that worked with your body to regulate temperature and enhance performance. Under Armour's mission is to make all athletes better through passion, design and the relentless pursuit of innovation.
This post contains affiliate links.