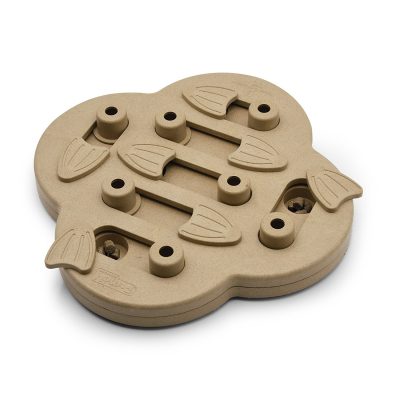 Why should people have all of the fun? Today's a great day to help your pet's brain develop when you save up to 25% off Interactive Games for your Dog or Cat. The deals start at only $7.84! I suggest this Nina Ottosson Outward Hound Dog Puzzle for only $9.36. That's a savings of 53%.
LEVEL 2 GAME – An intermediate dog puzzle toy that combines actions to retrieve treat rewards in different way and is great for dogs that enjoy treat games

EXERCISE YOUR DOG'S MIND – This dog game provides fun physical & mental stimulation for your dog

REDUCE BOREDOM – 7 treat compartments & 14 moving pieces will keep your dog busy and challenged while teaching them problem-solving skills & redirecting destructive behaviors

MAKES FEEDING FUN & INTERACTIVE – Can be used to feed your dog dry kibble for an engaging mealtime

EASY TO CLEAN – Hand wash with soap and water, rinse and dry
This post contains affiliate links.