I was making an update on my Amazon account recently and I noticed that I've been a customer since 1998! (I was a toddler when I made my first purchase. Obviously.) So in honor of my 20th anniversary with the biggest retailer on the internet, I thought I'd share my best tips for saving money on Amazon. 
Some of these will be obvious to seasoned Amazon shoppers, but I bet everyone can learn something new here. Although a few of these tips apply only to Prime members, most can be used by any smart shopper (like you!).
22 Tips for Saving Money on Amazon
1. Use Camelcamelcamel to track prices.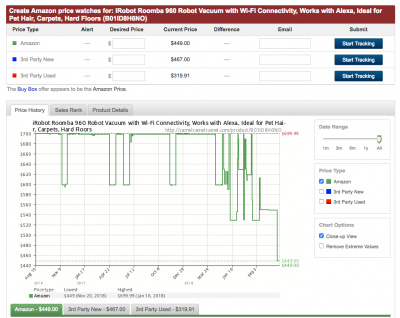 Let's start with the basics: always check price history on camelcamelcamel.com. Amazon prices can fluctuate wildly, which makes it hard to know if you're actually getting a good deal. I never purchase anything on Amazon without first checking the price history on camelcamelcamel.com. All you have to do is plug in an Amazon URL and you'll get a graph tracking the price.       
2. Use Fakespot to make sure the reviews are real.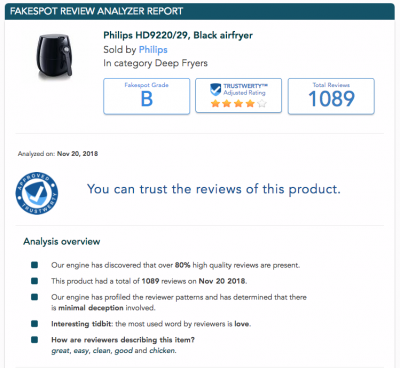 Check Fakespot to determine if all those 5-star reviews are legit. Fakespot analyzes an item's reviews and then assigns a letter grade to reflect how valid the reviews are. Even if you don't use Fakespot, read rave reviews with a healthy dose of skepticism. Click on the reviewer's name – if this is the only review they've ever written, that's not a good sign.
3. Always check for coupons before buying.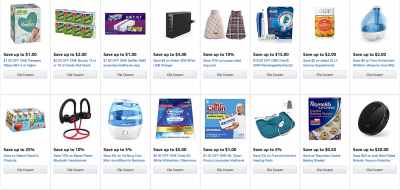 Make a habit of checking Amazon's coupon section to look for extra savings.
4. Find big savings on Amazon Warehouse.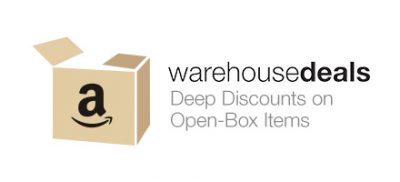 Similarly, scout out the Warehouse for deals on "used' (which typically means returned or open box) goods. You can score some great bargains here, particularly on bigger ticket items.
5. Set a spending budget and stick to it with Amazon Allowance.

Need help sticking to a budget when you shop on Amazon? Amazon Allowance can help. You can set up a one-time or recurring allowance for yourself or other people (age 13 or older). The money is added to an Amazon gift card, which you can spend or save as you please.
6. Quickly find the lowest offer on a product.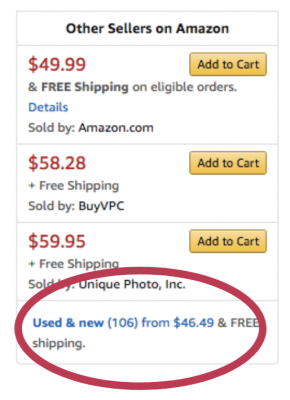 Sometimes you care more about getting the best price than finding a particular color or style. You don't have to cycle through every single option to find the lowest price. Instead, use this quick trick: scroll down and look on the right hand side for other sellers and prices. Click on the link that says "Used & new from . . . "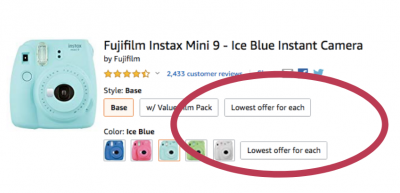 Then click on "Lowest offer for each." (Sometimes this will be in a drop-down menu.) Easy peasy and saves you both time and money.
7. Ask for a price match.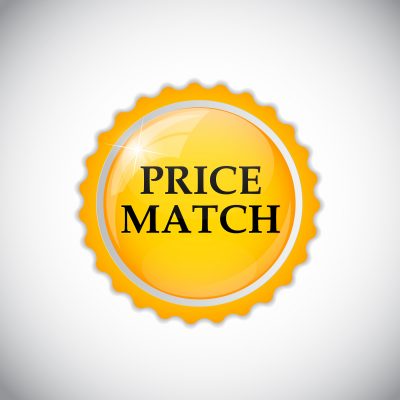 Amazon's official policy is that it doesn't price match to other retailers. However, I have found that this can depend on the customer service rep you reach. I always do a live chat to ask. Odds are they'll say no, but sometimes you get lucky. And for the record, a lot of other retailers, such as Target, will match Amazon prices. I always prefer to buy from Target, simply because it's so much easier to make returns in store.
8. Use Subscribe & Save for frequent purchases.
                                                                                                
Use Subscribe & Save for items you buy regularly. They'll automatically ship to you on your chosen schedule. Once you subscribe to at least 5 products (shipped per month), you can save up to 15% on all the items. That goes up to 20% on select items – such as diapers and baby food – if you're a Prime member.
9. Shop AmazonBasics and other Amazon private label brands.

You've probably seen – and even bought – AmazonBasics products, but did you know that Amazon now has 76 private label brands? You can save significant amounts by buying these brands, whether you're shopping for scissors or mid-century furniture.
10. Shop the Daily Deals section.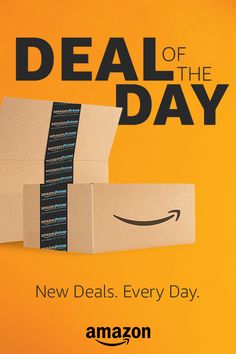 Amazon offers sales on select items every day in its Daily Deals section. In this section you'll also find Lightning Deals, which last only a few hours.
11. Stay alert for deals on gift cards to other retailers.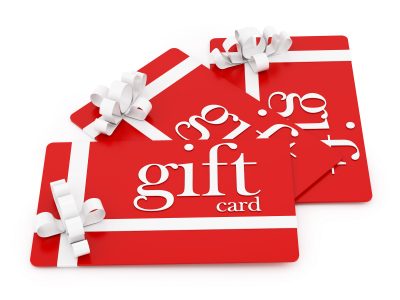 Make sure you keep an eye on the Daily Deals for discounts on gift cards to other retailers. Those occasionally show up, particularly during the holidays. (You might also just want the convenience of your Amazon account to purchase gift cards at regular price. Most ship free and some you can send via email.)
12. Find unbeatable deals on magazine subscriptions.                                                                                                                      
Always check Amazon before you buy a magazine subscription. Prices are often substantially lower through Amazon. Plus, you can then manage the subscription through your Amazon account, which I have found very handy. (You can actually manage the subscription through Amazon even if you bought it elsewhere. I have loved this feature for turning off auto-renewal.)
13. Ditch cable and subscribe to Prime Video channels.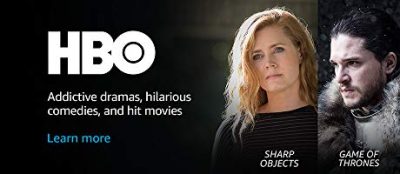 How much are you paying for cable? And how many of those channels do you actually use? If you just want a few select stations, such as HBO or PBS, you can subscribe to them through Prime Video channels. (Note that you need to be a Prime member to take advantage of this.) Prices vary depending on the channel. You're not locked into a contract, so you can cancel at any time.
14. Use Amazon Photo and Amazon Prints for photo storage and photo gifts.                                                                                                                                                                                                                                     
Prime members have unlimited, full-resolution photo storage through Amazon Photo. All shoppers can turn their photos into cards and gifts through Amazon Prints, which is competitively priced with other online retailers. Last year I ordered two 11 x 14 wall calendars for $19.99 total. Shipping is free for Prime members or for orders over $15.
15. Shop Amazon Launchpad for unusual and innovative products.                                                                                                                                                                                                                                                 
Sometimes a one-of-a-kind gift has more impact than something obviously expensive. Check out Amazon Launchpad, which features new, innovative products from start-up companies. You'll find a wide range of products here, from a programmable robotic ball to a reinvented belt.
16. Shop Amazon Handmade for artisanal products.                                                                                                                       
Or maybe you want to go the opposite route and shop for handcrafted, artisanal products.  Then you should be shopping at Amazon Handmade, Amazon's answer to Etsy. You'll find a lot of the same kinds of products that you might find at Etsy, with the added advantage that many of the items qualify for Prime shipping.
17. Try out products with Amazon Prime Sample Boxes.        
If you're a Prime member and you're searching for a Holy Grail product, Amazon Sample Boxes are a great way to try out a variety of products . The best part is that you get credit back in the amount you spent on the box. You can then use that credit on products in the same category as the samples. For example, right now you can get this Beauty Box for $9.99. You'll get a $9.99 credit that can be applied to a future beauty product purchase.
18. Use Filleritem.com to find items to bring your order up to $25 for free shipping.
                                         
If you don't have Prime shipping, it can be so frustrating when you are just shy of the $25 free shipping mark.  That's when you need filleritem.com. Just plug in the amount you need to spend and it will give you list of items in that amount and up. (Or do what I do and just buy dental floss. Seriously, you can never have too much floss.)
19. Choose No-Rush Shipping and earn rewards and discounts.           
Even if you do have Prime shipping, you may not need your order within two days. In that case, choose the the No-Rush Shipping option at checkout and earn a reward or discount. It's typically a credit for Prime Pantry or digital content (movies, music, etc . . .).
20. Use the Kindle app to buy and borrow Kindle books.                                                                                                                                                                                                                                                                                                                                                       
You don't need a Kindle device to take advantage of Kindle books. You can use the Kindle app on any device or computer to read Kindle books. Sometimes Kindle books cost just as much (or even more) than physical copies, but you can often get them for just a few bucks or even free. Also check your library system; most now lend out ebooks. The best part? They're automatically removed from your device so you never accrue any late fees!
21. Get 5% back and other rewards with an Amazon credit card.                                                                                                                                                                                                                                                               
Apply for an Amazon credit card and get 5% back, which can be applied to future Amazon purchases (with a few exclusions). Amazon offers two different cards: the Amazon.com Store Card and the Amazon Rewards Visa. In addition to the 5% back, the Store Card offers special financing on select purchases; the Rewards Visa gives you 5% off at Whole Foods Market, as well as 2% back on purchases from restaurants, gas stations, and drugstores and 1% back on all other purchases.
22. Use your Prime membership to get extra savings at Whole Foods Market.                                                                                                                                                                                                                                                                                                   
Speaking of Whole Foods, Prime members get special deals at Whole Foods Market, plus an extra 10% off sale items. Just scan your Prime code from your smartphone or give your phone number at checkout. Prime members can also get 2 hour delivery from Whole Foods in select cities. What are your best tips for saving money on Amazon? Leave a comment below!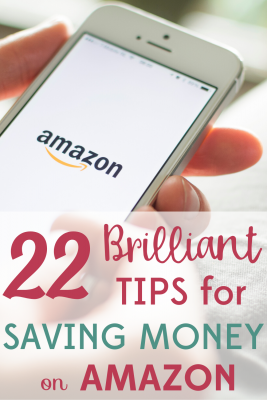 This post contains affiliate links.