Stocking stuffers are a great chance to get creative and silly. Why just go for a handful of candy canes when there are so many FUN items? We've compiled a list of fun items for teens, tweens, kids… and kids at heart.
20 Unusual Stocking Stuffers Ideas.
For Tweens/Teens/Fun Adults
1. Creative comb-in hair color. Add a burst of vibrant color to your hair without the commitment. Great fun for parties and the holidays! Choose between pink, blue, green or red. $4.99. From Amazon
2.Mr. Bacon's Bacon Flavored Toothpaste. "Will leave your breath meaty, instead of minty fresh!" Sure to get a LOL from your teen! From Amazon.
3. Sriracha sauce lip calm. Know someone who likes everything a bit spicy? Well, now they can have hot sauce-flavored lip balm, too! Comes fully equipped with a smoking hot SPF 15. $4.99. Only $3.95 at Perpetual Kid but currently out of stock. You can also find it on Amazon for $6.95.
4. World's Best Teenager Award. Sure to get an eye-roll or a chuckle. Sarcasm not included. $4.99. From Archie McPhee.
5. Kawaii cell phone charm. "What's more convenience than having a plush that be use as screen cleaner? Our favorite character Juju-Chan and his sweet friend, Manpuku-kun are available at our kawaii shop. They're made from soft plush materials with a subtle sweet face that will have you staring at them for hours!" On sale for $4.50 at Kawaii-Land.
6. Bangle bracelet pens. Amaze your friends and family as you whip off your magic bangle and jot down notes! Only $2.85 for a pack of 5.
7. Cat in the box sticky notes. These are pawsome! Kitty memo has 30 sheets and measures approximately 1.65 inches tall. Box measures approximately 1.3 inches wide. $5.95 for a set of 5.
8. Purse-sized hand sanitizers. With scents like Fresh Sparkling Snow, Elfin Around and Marshmallow Pumpkin Latte, what's not to love? $1.75 apiece. From Bath and Body Works.
9. "Nosey" Nose Pencil Sharpener Novelty Gag Gift. Homework is a little more fun if you get to sharpen your pencils in one of these. From Amazon.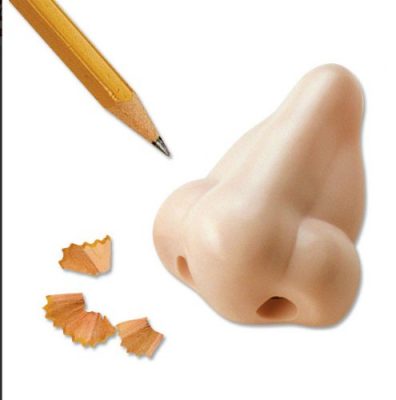 10. Brain-flavored zombie mints. Got a teen who's a fan of The Walking Dead? Or teen who just sits around like a zombie all day? Either way, these mints will be a hit. $3.95 from Amazon.
For Little Kids/Kids at Heart
1. Little Golden Books. These classics include titles like The Little Red Caboose, Scruffy the Tugboat and The Saggy, Baggy Elephant. Sure to please the kids and bring back memories for the adults. Between $3 and $5 on Amazon.
2. Poop Emoji Pillow. This combines two of kids' favorite things: poop and emojis! $4.55 from Amazon.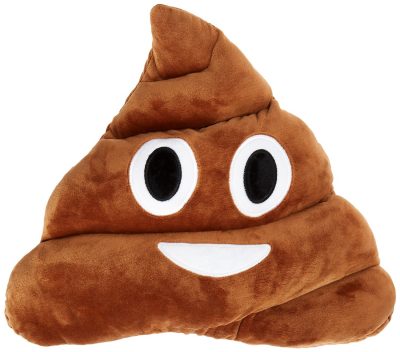 3. Blind bags. Kids love these little surprise bags because you never know what you're going to get inside. Characters include My Little Pony, Star Wars and Shopkins. $2.99 apiece. Target and other stores.
4. Candy cane flavored Pop Rocks. Explosive fun for your mouth – now in the holiday's number one flavor. $6.69 for a 3-pack.
5. Holiday coloring pages. Go online and Google your kids' favorite characters. Elsa and Anna from Frozen? Doc McStuffins? Sheriff Callie? Free.
6. Mustache Finger Tattoos. Hold your finger to your face and you have a mustache! $5 from Amazon.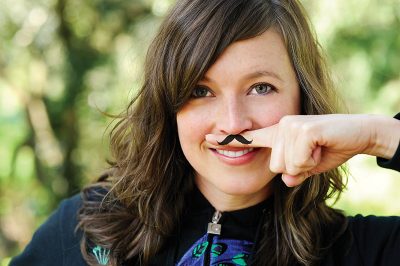 7. Nose flute. Yes, now your kid can actually play the flute with his nose. $3.53 from Amazon.
8. Classic Disguise. Convince your kids that they will be truly incognito in these classic disguise glasses. $5 from Amazon. I've also seen these at the Dollar Tree.
9. Space sand. This amazing sand will not get wet! Dump it in a glass of water, remove it with a spoon, and it will emerge completely dry! This sand is actually the closest thing to sand on Mars, and it is used in NASA Mars Exploration Classroom experiments. Pour it, form it, shape it, and reuse. $4.93 from Amazon.
10. Life Savers sweet storybook. An overlooked retro classic that kids and adults can enjoy. $2.49 at Target and other stores.
What are your favorite stocking stuffers?