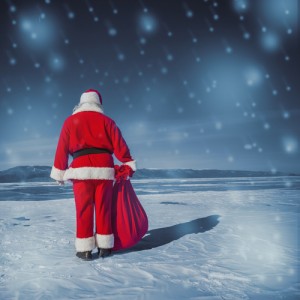 The holidays are over and the house is cluttered with leftover Christmas candy, discarded wrapping paper, tissue, a dried-out tree and gifts that aren't really "you." Now what? We've got 15 ideas for putting those holiday remains to good use.
15 ways to repurpose those holiday "unwanteds"
Take all those leftover chocolate bars, giant Hershey's kisses, etc. and freeze, taking them out when needed to grate chocolate to put on top of desserts.
Instead of tossing your Christmas tree onto the curb, cut it up and throw it in the fireplace. This will save money on kindling – plus you burn calories chopping up the tree! If you live near a farm, goats love to eat Christmas trees. Just ask the farmer first if it's okay as some animals are on a strict diet.
Leftover gift wrap can be folded and used for another year, or depending on what it is made of, can be put in the fireplace.
You can also shred leftover gift wrap to make New Year's confetti! (Idea by One Good Thing by Jillee.)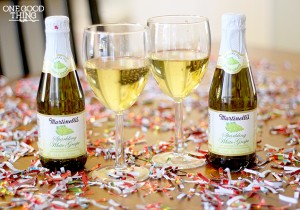 Shredded wrapping paper also makes great packing material.
Crinkled gift tissue is perfect for wrapping up all those delicate ornaments that can break when you put them in a box to store away for the following year.
Sell unwanted gifts at yard sales or eBay – or return or regift.
Got leftover candy canes? Don't save them until next year – they tend to get sticky. Instead, check out these yummy recipes from Recipes 4 Living. Oreo peppermint balls, anyone?
Leftover candy can be sent to our troops overseas through Operation Gratitude. Spare your hips the extra calories by treating the troops to a care package!
Leave it to Martha Stewart to come up with a clever and classy way to recycle your Christmas cards. What you need: holiday cards, cardboard, craft glue, scissors, needle and thread.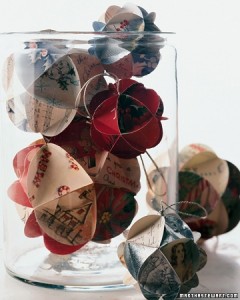 Send used (any occasion) cards to St. Jude's Ranch for Children. They will recycle your used greeting cards and create new holiday and all-occasion greeting cards. The "new" cards are then sold to support programs and services for abused, neglected and homeless children, young adults and families.
Now that your kids have all these new gifts, have them clean out their outgrown toys and donate them for a write-off. Here's how to determine the tax deduction value of donated items.
Returning books or CDs without a gift receipt or any receipt is nearly impossible these days. But you can donate these items to your library for a write off. Tax season is right around the corner!
Unwanted gift cards can be sold, traded or regifted.
Repurpose Christmas tree branches to make a lovely "Evergreen table" like this one put together by Inspiring Homestyle.
What do you do with your leftover holiday "unwanteds"?