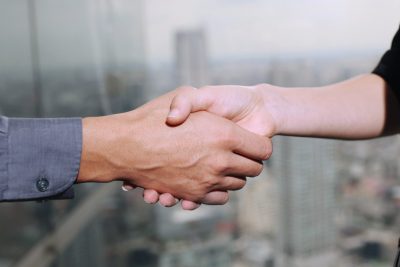 Our economy is getting better, but I'm still hearing so much about people having a hard time finding a job. Saying you are unemployed can give the impression that you are, somehow, undesirable. So I brainstormed this list of 14 ways to "take on extra work," and quick!
How do you find jobs?
1. Volunteer your services. I know a graphic designer who is constantly offering her "non-profit" rate to groups that need help with a quick design. She meets so many people through her volunteer work that her paid work schedule is packed, and her skills are well known.
2. Let local groups know you are available as a speaker. Speaking – for free – on your area of expertise is a great way to keep your resume current and make fresh connections. You never know who in the audience may have a position available or may know something! The best way to let people know you are available is to save it until after your talk. When individuals come up to speak to you, let them know you are "taking on more work" if they know of any exciting projects.
3. Go to a conference. If you can swing it in your budget, a conference is a great way to make connections with potential employers. Plus, if it's not a job conference, companies won't be on their guard to screen everyone. Exchange business cards and keep in touch.
4. Email friends to let them know you are available. Striking the right tone is super important if you are going to email friends and family members. Avoid at all costs coming off as if you are asking for a job! Instead, let people know you are available and what skills you have. "I have some extra time and I'm skilled as a tree trimmer, brick layer, and all around handyman…"
I recently received an email from a friend who was so much more talented than I ever knew! Turns out a few weeks later I had some work to offer her, but I never would have thought she was interested if she hadn't emailed me. If you don't have someone's email, consider contacting them through Facebook. Then again, if you don't have their email address, do you know them well enough to contact them with this type of message?
5. Job drop in conversation. So many jobs are landed through connections. So the more people who have you on their radar, the better chance you have of hearing about an opening. One way to casually mention you are job searching is to say, "I don't know if you know of anyone looking for a _____, but I'm taking on extra work!" At the end of your encounter, say, "Thanks for keeping me in mind if you hear of anything!"
6. Update your LinkedIn profile. Don't have one? Make an hour or two to create a polished, appealing page. Whether you are starting from scratch or updating your existing page, first scan the pages of friends who have done a nice job on theirs. What kind of picture did they use? How many sentences did they use for each section? What kind of layout did they have? Borrow the ideas you like to make your page successful. Then connect with and endorse others! If you are actively seeking a job, interact on LinkedIn at least once a week.
7. Hit up your alumni connections. Most schools have alumni groups that meet every few weeks. Why not go and see if any attendees are in your field? Also seek out your school's career office for job listings and alumni who are willing to give informational interviews. Bring your resume to any interviews you land, with the understanding that there may not be a job available anytime soon. But on your way out, why not ask your fellow alumni to keep you in mind should anything come up?
8. Attend free networking events within 50 miles of where you want to work. Search for these types of events online, in local papers, and on the Chamber of Commerce website. Bring business cards and have your 1-sentence elevator pitch ready. Focus on what skills you offer. No one is going to hire you just because you need a job.
9. Contact companies that you'd like to work for, whether or not they have a relevant job listed. It's always a good idea to be proactive. And what shows your desire to work somewhere more than contacting them out of the blue? Ask around until you find out who is the hiring manager for your area. Then let them know why you'd be great for the company and ask him or her to keep you on their radar. Continue to reach out every 3-6 months.
10. Join free online forums specifically for your field. By being an active, engaged member of the community, you may hear about a position or connect with someone who can pass it on.
11. Search for job notices at coffee shops, community centers, and on public boards at retailers (some stores designate a place for community notices, like REI and Panera). You never know what you'll find.
12. Post a notice on Craigslist. Never include your real email or phone number. Potential employers will stand out among the scammers. This is a long shot, but worth a try. And chances are your pitch is ready to do from taking earlier steps on this list.
13. Search want ads on Craigslist. While there are plenty of scammy job ads on Craiglist (many scammers use job ads to collect email addresses), you can sift through and find the legit ones. It's a good idea to send a quick reply with your basic skill set and why you'd be great for the position before sharing your entire resume and contact info. If the job posting is real, you'll get a response.
Note: Reader N. Davis says it's a good idea to send your full info to legit postings, instead of waiting to confirm it is legit. Her advice:
You should be able to find out before responding to an ad on Craigslist whether or not it's legit. Legit job postings typically list a website, email address and often the name of the person you need to contact. If no email address is listed, or the ad contains numerous grammatical and spelling errors, those are red flags that it's a scam.

If you determine it's a legit ad, you really should send everything they ask for in your initial email: resume, cover letter, etc. Companies that post on Craigslist often get an overwhelming number of responses, and if you don't follow the directions given in the ad, they are not going to waste their time contacting you to ask for your contact information and resume. They simply don't have time to respond to every email they get, so unless they are just blown away by what you say in your email, chances are it's just going to be deleted if it doesn't include what they ask for in the ad. Anyone with concerns about getting spam should just set up a separate email account to use for responding to job postings.
14. Scan local papers for want ads. You may be able to pick up side work part-time while you search for a good-paying, full-time gig.