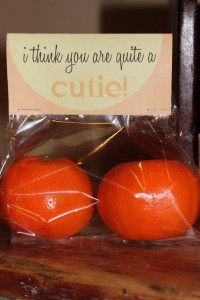 This February 14th, show your family members you love them by serving healthy festive treats. The kids will be getting enough sugar and Red Dye #2 at their school parties – why not offer a better alternative? And how about serving your Sweetie a natural Valentine's Day treat made with fruit, cheese or other alternatives to chocolate?
14 fun and frugal ways to celebrate Valentine's Day
1. Clementine cuties. How adorable are these? J. Sorelle has won over our hearts with this cute and clever idea for a non-candy Valentine's gift.
2. Strawberry hearts. Every year, I make a large plate of these for my kids' school parties and every year the plate comes back empty. All you need are strawberries and a knife. Teachers, parents and kids all seem to appreciate a break from all the candy.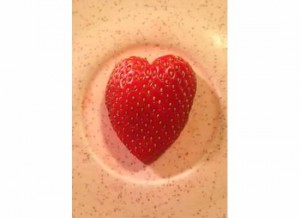 3. Heart crackers. I love these heart shaped crackers by Valley Lahvosh. They can be topped with spreads, fruit, or whatever you fancy.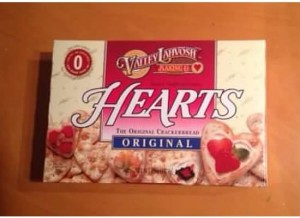 4. Heart-shaped cheese. Use a cookie cutter to cut cheese slices. These can be used to top the heart crackers, above, or for kids' school parties.
5. Watermelon hearts. Use a heart shaped cookie cutter like the one above to cut watermelon – or other fruit – into the perfect shape for Valentine's Day.
6. Squeezy fruit. Kids will be amused by this Valentine's idea by Funky Polkadot Giraffe.
7. Banana chips. Another clever idea for kids, this by Primally Inspired. Easy to put together and perfect for those school parties.
8. Heart-shaped eggs. The perfect way to start the day – Valentine's Day, that is. Get the recipe from Jezebel.com.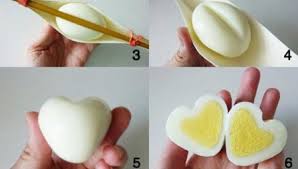 9. Berry smoothies. Blend strawberries or raspberries with a banana and some soy milk for a perfectly pink smoothie.
10. Red pepper hearts. These simple-to-make hearts are cute on a plate just by themselves, or atop potato salad, egg salad, or a regular dinner salad.
11. Goldfish crackers. Buy snack-sized bags of Goldfish crackers and decorate with handmade labels that read "You're a Great Catch!" Kids can help by drawing fish on the labels or decorating with stickers.
12. Healthy gummy bears. No sugar added! Recipe from Undressed Skeleton. For kids and kids-at-heart.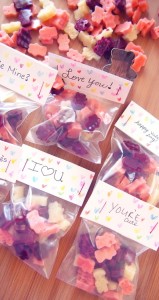 13. Roasted beet and carrot soup. Puree up a healthy soup with this recipe from Babble.
14. Tomato soup. Decorate as above by piping sour cream into a heart shape on top.
What are your favorite healthy Valentine's Day recipes?

This post contains affiliate links.