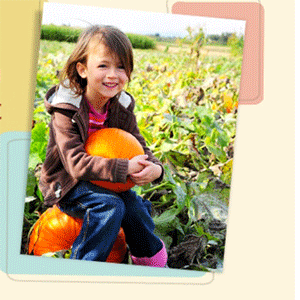 Free 8×10 Print at Walgreens – Add an 8×10 print to your Walgreens cart and use code SPOOKY8X10 at checkout to make it free. Be sure to select store pickup to avoid shipping charges.
Free 5 Piece Mini Churros at Jack in the Box – Show this coupon at your local Jack in the Box and get a free 5 piece Mini Churros. Expires 12/31.
Free Cookie at Insomnia Cookies – Visit your local Insomnia Cookies today (10/31) in costume and get a free cookie.
Free 12 oz bag of Erin Baker's Homestyle Granola at Big Lots – Big Lots Reward members can get a free 12 oz bag of Erin Baker's Homestyle Granola. The offer is automatically loaded to your account. Good through 11/01.
Free Kind Energy Bar at Martin's Stores – Load an offer for a free Kind Energy Bar to your Martin's Stores account. Must be loaded today but is redeemable through 11/12.
Free Teavana Craft Iced Tea at Jewel-Osco – Load an offer for a free Teavana Craft Iced Tea to your Jewel-Osco account. Expires 11/02.
Free Face Mask — Click here to request your free Health Care Voter Face Mask, while supplies last. 
Free Sample of BVLGARI Eau Parfumee Au The Blanc Perfume — You'll need Instagram for this one. If you are one of the first 100,000 requests you'll receive a free BVLGARI Eau Parfumée Au Thé Blanc Perfume Sample. While supplies last.
Free Yes Life Hemp CBD Samples — Click here to get started with a Yes Life Hemp CBD Sample Request. You'll have to complete your request via phone call. Available for a limited time.
Free Big Fish PC or Mac Game Downloads — There are two free games available from Big Fish Games. Use these coupon codes to download them: FREEGAME225915 & FREEGAME491795. Make sure you unselect the option for membership purchase as you checkout. Available for a limited time only.
Free Breast Pump from Aeroflow for Expecting Mothers –– If you are expecting (or one of your friends is), check this out: Aeroflow is offering a free Breast Pump to Expecting Moms. You will need to share your insurance info to qualify.
Free 1-800-QUIT-NOW Notepads–Pull down the dropdown menu and choose "Other" in "Material Type". Type code 221831 in the box saying "Search for Text" and add one quantity to cart. You'll be able to check out for free.
Free Fry, Drink, Dessert & More at White Castle — Sign up for delicious freebies with Craver Nation in the White Castle app! On Tuesday you can get a free Small Fry, on Wednesday a free Small Soft Drink on Thursday a free dessert on a stick!
Free Banfield Pet Hospital Office Visit & Consultation
–
We used this with our puppy and it was great!
Complete the form, print the coupon, and redeem at your local Banfield Pet Hospital for a free office visit and veterinary consultation.
Free Virtual Museum Tours — Thanks to Google Arts & Culture we can all check out some of the world's most famous art from the comfort of our own homes. Click here to start touring famous museums around the world!
Free Alpha Foods Eat Like an Alpha Recipe eBooklet —
Try new recipes like the delicious Crispy Chik'n Patties from Alpha Foods Eat Like an Alpha Recipe Booklet.
Click here to download your copy today. 
Free Live Online Classes with Michael's Kids Club Online — Log into Zoom on Tuesdays and Thursdays at 3PM Central for a Live online craft class for kids age 3 and up. Click here for more info. 
Free Diabetes Wristband — Share awareness about Diabetes with this free wristband from Quality Healthy. Request it here and allow 4-6 weeks for delivery. 
Free Custom Woodford Reserve Labels — Get free personalized Woodford Reserve labels by clicking here. First enter your birthday and then look for the "personalized label" link beneath the Distillery tab at the upper right. After you submit your request they'll be on their way to you.
Free premium 5×7 photo cards at Walgreens — First, add six 5×7″ premium photo cards to your cart and then use the code: PREMIUMSIX to make it free! Don't forget to choose in-store pickup, so no shipping costs apply.
Free Frutati & Mocati Hard Candy Samples — Want a little something for the sweet tooth in your life? Click here to request your free hard candy samples of Frutati and Mocati! Available for a limited time, while supplies last.