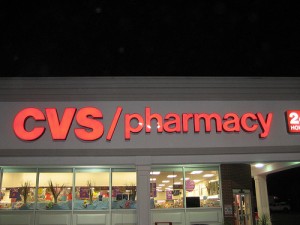 Cindy, who asked to hear more stories directly from readers, shared how she saved 43% at CVS:
I have not used coupons for at least 20 years. Back then it was much easier to find coupons and rebates in stores. Extreme Couponing was not my life. I only bought what I needed for a month, as I did not have much storage space. If I saved 20% I was happy. The money saved was put away.

Currently I have been looking for inspiration to start up again. Through CVS I received a 25% discount coupon to use, but sale items would not be included for the discount. I bought 4 items (not on sale) for a total of $13.29 including tax. After coupons I paid $7.53, for a savings of $5.76. In a few days I will return to CVS to buy items on sale (such as DiGiorno pizza, Buy 1 Get 1 Free) with coupons to go along with my savings card.

BargainBabe and other sites are great opportunities to learn how to save money. Keep up the good work ladies!