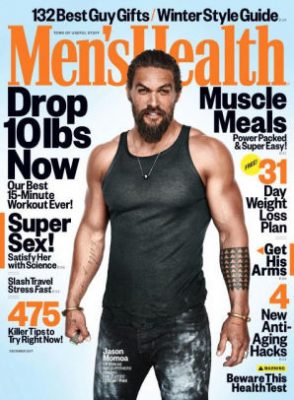 Free Subscription to Men's Health Magazine–Click through here to RewardSurvey and take the survey to earn 20 points. Those points can immediately be redeemed for a free Magazine subscription. Available for a limited time.
Free Sample of Yes Life CBD Oil & Hemp CBD Pain Relief Cream-Sign up here to request your free sample of Yes Life CBD Oil & Hemp CBD Pain Relief Cream.  You must sign up with a valid phone number because they will call to verify your request. Available while supplies lasts!
Free Church's Chicken Leg, Thigh or Strip–Sign up for the Church's CHicken eClub and you'll ear a free piece of chicken for joining. (Allow up to 24 hours for the offer arrive in your inbox). There will be more special savings and offers throughout the year.
Free Pair of Movie Tickets When You Donate Blood-Do something awesome for others and earn a gift of 2 free movie tickets! This offer is valid at select locations. Click here to check out all the details. 
Free Redbull at Circle K-Enter the game here, submit your final score, and then add your mobile number. You'll receive a coupon for a free Red Bull drink to redeem by October 14th. Available for a limited time only.
Free DIY Workshop at Home Depot-Don't miss this free DIY workshop at Home Depot: on October 17th, make a Halloween Candy Stand at your local participating store.
Free Irish Shop Ring Sizer–Make shopping for rings super easy with this free ring sizer from Irish Shop. Available for a limited time, while supplies last.
Free $10 Store Credit at Lane Bryant via Text-Text TRENDY to 552255 to get a code good for $10 off a Lane Bryant in store purchase with no minimum. This offer is only valid through 10/12/2019.
Free Mr. Food Menus Recipe Book–Sign up here for Mr. Food Menuse from Around the World eCookbook which includes recipes from Mexico, Italy, Greece, China, Germany and more! You'll be able to experiment with lots of cooking styles and expand your recipe repertoire.
Free Subscription to GolfWeek Magazine–Click here to start your free subscription to GolfWeek Magazine, courtesy of RewardSurvey. Available for a limited time.