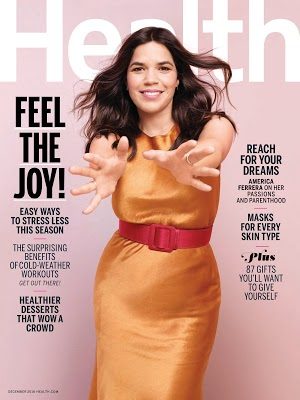 Free Subscription to Health Magazine-Get the New Year started right with your free subscription to Health Magazine, courtesy of Mercury Magazines. Available for a limited time.
Free Sample of Olay Whips, Eye Gel & Cleansing Cloths–Here's another opportunity to sign up for a free Olay Sample pack and get Olay Whips, Eye Gel & Olay Cleansing Cloths for free. Available for a limited time. Shipping is very fast.
Free Birthday Gift from Sephora–Sign up here for the Sephora Beauty Insider program and you'll get a free Kat Von D Beauty or Drunk Elephant mini gift for your birthday.
Free You Are Here Bookmarks-Click here to request your free You Are Here Bookmarks. Just add the item to your cart and checkout with no shipping costs. Available while supplies last.
Free Pre-K Pass for Kids at Select Theme Parks-If you have a kiddo age 3-5 you can get them a free Pass for one of these theme parks. Just click through to access the form for your closest park!
– Cedar Point
– Carowinds
– Kings Dominion & Soak City
– World of Fun Oceans of Fun
– Valleyfair
Free Morton Salt Water Test Strip–Click here to request a free Salt Water Test Strip from Morton Salt. Available for a limited time, while supplies last.
Free MAKEbreak Snowman Slime Event-It's time for another MAKEbreak event at Michaels. Bring your children to your local Michaels store to make Snowman Slime for free on January 12th from 1-3pm. Click here for more info.
Free Health Screenings at Sam's Club–Click here for all the details about these free events. They are available at Sam's Club locations that have pharmacies and are held between 11 am and 4pm on the second Saturdays in January, April, July and October.
This post contains affiliate links.