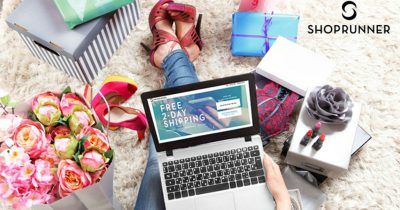 Free 2-Year ShopRunner Membership-Just in time for Cyber Monday! If you are a paypal member, you qualify for this offer! Click here to sign up for 2 free years of Shoprunner, that will give you free 2 day shipping plus free return shipping at over 140 stores! 
Free Banfield Pet Hospital Office Visit & Consultation-Complete the form, print the coupon, and redeem at your local Banfield Pet Hospital for a free office visit and veterinary consultation.
Free Charmin Mega Roll Extender-Click here and complete the form to request your free Charmin Mega Roll Extender. Available for a limited time, while supplies last. You can request up to 3 per household!
Free Plush Toy at Mill's Fleet Farm on Black Friday-Be one of the first 500 guests to visit Mill's Fleet Farm starting at 6am on Black Friday and you'll get a free plush toy. Click here for details.
Free Santa's Wonderland at Bass Pro Shops-Have lots of great holiday fun with the Santa's Wonderland Event at Bass Pro Shops, including  activities, crafts, free gifts, games and more! Click here for more details. 
Free Chuck E. Cheese's Tokens-Click here to download and print a Chuck E. Cheese calendar so your child can work on the goals. When your child has completed them, they can redeem them for 10 free tokens! Each child could potentially earn and redeem 180 tokens, so this is quite a nice freebie for the holidays!
Free Stan Lee Digital Comics-In memory of Stan Lee, Marvel is offering 11 different digital comics for free. Offer is valid for a limited time only. Click here to get started downloading your titles!