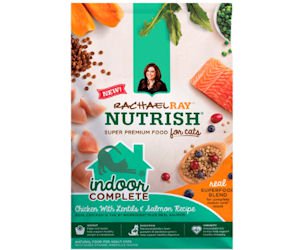 Free Sample of Rachael Ray PEAK Dog Food or Nutrish Cat Food-This popular freebie is available again! Select your sample and fill in your contact info to request your coupon for free dog food or cat food! Available while supplies last. Allow 8-10 weeks for delivery.
Free Grizzly Label Cutter-Register or log in to your My Grizzly account and click the 'Get it' button to the left. Enter your mailing address to order your free Label Cutter. Available while supplies last. 

Free Fajitas Nachos at Chevys Fresh Mex- From now until 6/17/17, stop by participating Chevys Fresh Mex Restaurants and request your free Fajita Nachos (a $9.99 value) by saying the coupon code 'Warriors' to your cashier! No other purchase necessary.
Free Creme of Nature with Argan Oil Sample Pack- You will need to watch the Creme of Nature Facebook page to try for this fun freebie. Each day the first 5,000 to sign up will receive a free Creme of Nature sample pack, but the form opens at random so you have to follow closely to sign up. Click here to start watching for the offer!
Free Wisconsin Cheese Variety Guide- Perfect for foodies, request your free guide to Wisconsin Cheeses by clicking here and filling in the requested info!
Free 8×10 Photo Print at CVS- Login or register, upload your photo and add it to the cart as 8 x 10 print. You can use the promo code: DADFREE to get it free with in store pickup! Valid only through June 13th!!!
Free Ocean Spray Mocktails Juice- This Friday, June 16th, Kroger & Affiliates can download an ecoupon to redeem for a free Ocean Spray Mocktails Juice. Available for a limited time only!
Free Sample of Texas Mills Breakaway Dog Food-Click here and fill out the form to request your free sample of Texas Mills Breakaway Kibble & Freeze Dried Dog. Available while supplies last. 

Free 2 lbs. of Paper Shredding at Staples- Click here to get your coupon good for 2 lbs. of paper shredding in store. Valid through 6/17/17.
Free Equate or Assurance Liner & Pad Sample Kits- Click the box for: teen, new mom, active woman or woman with a sensitive bladder; after filling out the next form you will have a chance to request your free kit! While supplies last.
Free Sunshine Smoothie at Tropical Smoothie Cafe-On June 16, participating Tropical Smoothie Cafes will be celebrating National Flip Flop Day! Each customer coming in between 2-7 pm and wearing flip flops will receive a free Sunshine Smoothie!
This post contains affiliate links.