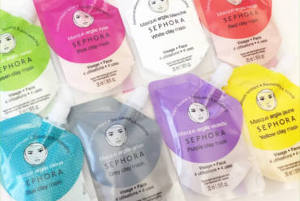 Free Sample Pack of Sephora Collection Clay Masks-(Instagram required) Get a free sample pack of Sephora Collection Clay Masks, while supplies last. Click here to order. Please allow 6-8 weeks for delivery.
Free Hormel Compleats for Kroger & Affiliates-This Friday, September 21, login to your Kroger account and get an ecoupon to redeem for a free Hormel Compleats. You can use the coupon through 10/7/18.
Free Subscription to Essence Magazine–Click here to begin your complimentary subscription to Essence Magazine, courtesy of RewardSurvey.com. Simply complete the survey and redeem points for prizes! Available for a limited time.Free Sample of Joy by Dior Fragrance–Click here to request a free sample of Joy by Dior fragrance. Allow up to 8 weeks for delivery.
Free LEGO Mini Model Build–Click here to register for the free LEGO Scarecrow Witch mini-build at your local LEGO store, coming up on October 2nd & 3rd.
Free Coloring Pages for Adults-Right now, you can download 15 free coloring pages for anyone who has some extra time or artistic talent on their hands! Click here to get started. 
Free $10 Off at Lane Bryant-Text TRENDY to 552255 for your free discount code with no minimum purchase! Valid from now through 9/19/18.