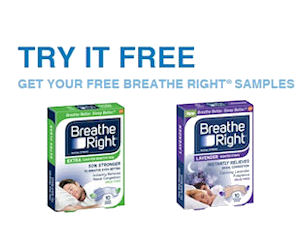 Free Sample of BreatheRight Extra Clear Nasal Strips- Register with BreatheRight here and then log in to request your free samples. Allow two weeks for shipping.
Free Sample of Animal Parade Kids Immune Booster Chewable–Click on the "Free Sample" Tab and submit your contact information to get your free sample. Allow 6-8 weeks for delivery. Available while supplies last.
Free Issue of Bridal Guide Magazine–Sign up here for a free issue of Bridal Guide magazine from Mercury Magazines! Available for a limited time, while supplies last.
Free $10 credit at Lane Bryant- This is available again if you missed out! Text MOBILE to 552255 to get your $10 code, good for any in store purchase at Lane Bryant (with no minimum). Offer available through 5/23/17
Free $10 Nordstrom Gift Certificate- Join Nordstrom Rewards and you'll receive a free $10 promotional certificate to spend during their Anniversary Sale (redeemable July 21st through August 6th). Just scroll down, click "Join Now" beneath "Don't want a card". No credit card is needed to sign up!
Free Poise Impressa Sizing Kit- Click here to order your free kit from Poise Impressa! Available while supplies last. Please allow up to 3 weeks for delivery.
Free Baby on Board or Please Offer Me a Seat Buttons- Click here, choose your button style and fill in your contact information. Available while supplies last.
Home Depot Free May Workshop- On May 18th, learn how to build a jewelry organizer. This free hands-on demonstration is available at participating locations from 6:30-8 pm. Click here to learn more. 
Free 8″ x 10″ Photo from Snapfish-In honor of Mothers, get a free 8″ x 10″ photo print with free shipping from Snapfish! Upload your photo here and use code SUPERMOM for this freebie! Expires 5/16!
Free Sample of The Laundress Laundry Detergent- Sign up for the Laundress newsletter by clicking here and you will receive one free sample in your choice of their Signature Detergent, Delicate Wash, Sport Detergent or All-Purpose Bleach Alternative. Available while supplies last!
Free Sample of Animal Parade AcidophiKidz Children's Chewables-Click the "Free Sample" tab beneath the photo of the Chewables and then provide your contact info to request your free sample. In 6-8 weeks you will receive your free sample! Available while supplies last!
Free 2-Week SiriusXM Listening Event-If you have a Sirius-capable radio, you can take advantage of 2 weeks of free SiriusXM service. Enjoy 100 channels of commercial-free music, news, talk, sports and more absolutely free from May 17-30th. Click here to get started!
This post contains affiliate links.