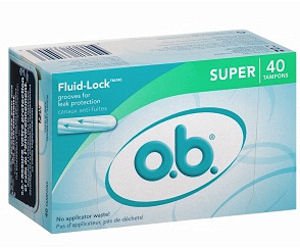 Free 40ct. Box of o.b. Tampons- Complete the survey here and, if you qualify, you will receive a free 40 count box of o.b. Original Super tampons plus a coupon. Available while supplies last.
Free Sample of Salonpas Pain Relieving Patches– Click here to request your free 2ct sample size of Salonpas Pain Reliving Patches. Please allow 6-8 weeks for delivery. Available while supplies last, only one per household please.
Free Family-Size Alberto VO5 Shampoo or Conditioner- A Facebook account may be required for this offer. Click the link here to sign up. Select users will get a coupon for a free shampoo or conditioner.
Free Sample of Black Cherry Chocolate SPIRU-TEIN Shake-Click the 'Free Sample' tab and fill in your contact info to request your free sample. In 6-8 weeks it should arrive at your door! Available while supplies last.
Free Hotdogs & Drinks at RC Willey– Visit your local RC Willey on May 27th from noon to four to get your free food! Find more info here. 
Free Subscription to Diabetes Self-Management Magazine- While supplies last, sign up for a free subscription to Diabetes Self-Management Magazine.
Free L'Oreal Hydra Genius with DigiTry- Register or log in and check out the free samples you are offered. Click any of them to order; simply leave a review later of each item that you had a chance to try.
Free Starbucks K-cups Samples– Get a free sample pack from Starbucks. Submit the form here with your contact information to receive your choice of samples. Options are: Lighter Roast Tasting Flight, Medium Roast Tasting Flight or Dark Roast Tasting Flight. Please allow 4-6 weeks for delivery.
Free 2017 Chicago White Sox Slugger Kids Club Kit-Register here for your child to get fun prizes from the 2017 Chicago White Sox Sluggers Kids Club Kit! For a limited time, while supplies last.
Free Guardians of the Galaxy Comic Book– Add to cart and complete the check out process to score this comic free from Practical Money Skills! Hurry because this offer is very popular.
Free "Worth It" Motivational Poster– Scroll down and click the "send me a poster" button to order your poster. Available for a limited time, while supplies last.
This post contains affiliate links.